What kind of LED wall pack lights are there?
Views:0 Author:Site Editor Publish Time: 2021-06-18 Origin:Site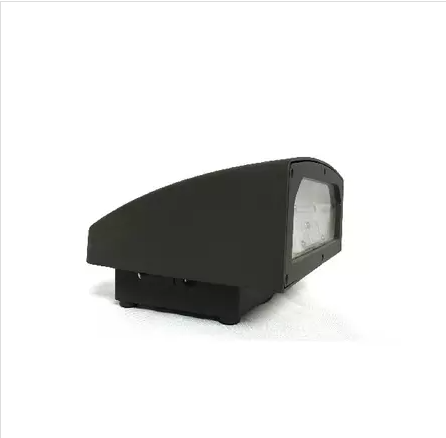 LED wall pack lights has many uses. Due to their efficiency, they are very suitable for commercial and security lighting purposes, as these lights require long hours of work. Their strong light output and adjustable installation design make them ideal for illuminating the surrounding areas of buildings, where the control of overflow lights is very important. Since they are usually made of very durable die-cast aluminum, they can withstand humidity and extreme weather conditions, making them ideal for harsh environments. Thanks to their outstanding flexibility and high-quality design, these wall-mounted bags are ideal for almost any location, capable of providing high-power, high-quality lighting every day.
This passage contains the following:
What is LED wall pack light?
Application of technical details in LED wall pack lighting
Different kinds of LED wall pack lights
(1) What is LED wall pack light?
LED wall mounted lights are outdoor lighting fixtures fixed on the exterior walls of buildings and other structures. LED wall packs are usually installed for safety reasons to illuminate the ground area where pedestrians and vehicles pass. Property owners often use LED wall packs to illuminate the exterior of houses or other buildings to reduce the possibility of evil activities.
Although LED wall packs are used to illuminate larger exterior areas, LED wall cleaners are usually used for point light sources or accent lighting because they can illuminate walls, ceilings, arches, canopies, beams or panels.
(2) Application of technical details in LED wall pack lighting
When the voltage source of the light emitting diode (LED) is connected to the positive side of the anode and the negative side of the cathode, current will flow (and will emit light, which is called forward bias). If the positive and negative poles of the voltage source are connected in reverse (positive and negative poles), current will not flow (this situation is called reverse bias). The forward bias causes current to flow through the LED, thereby emitting light. Reverse bias prevents current from flowing through the LED (at least until a point where the current cannot be kept constant-called the reverse peak voltage-reaching this point will irreversibly damage the device).
Although all of this sounds technically incredible, the important point for consumers is that LEDs have changed the lighting landscape, and the practical applications of this technology are almost limitless.
(3) Different kinds of LED wall pack lights
They have different varieties, such as traditional LED wall pack light, partition LED wall pack light, architectural LED wall pack light and small LED wall pack light. Classic wall bags are usually designed for security purposes. Its high-quality lighting makes it the best choice for outdoor areas where lighting is difficult to see and requires constant supervision. They are durable and can be used in harsh and humid weather conditions. They also provide low glare and impact resistance, making them an excellent choice for almost any purpose.
Industrial LED Wall Pack Light
Compared with conventional lamps, industrial LED wall pack lights are used in production equipment to generate bright and uniform light, and such equipment belongs to the industrial group. They can be installed in places with dust, dirt, humidity and high temperature. Generally, the protection level of these lights is IP66. Similarly, this type of wall lamp can be used for basement and garage lighting. Thanks to a unique adjustable wall mount, these lights can be used to illuminate work areas such as workshops and auto repair shops.
LED wall pack lights for offices and retail spaces
LED wall lights are usually installed on the walls of commercial offices and homes. Correctly oriented bright decorative lighting can change the appearance of the interior, emphasizing necessary accessories and design objects. LED wall lights are most suitable for gardens, corridors and indoor lighting. These lights are usually equipped with sensors.
The LED wall lights of our company VITLAMPS are very suitable for use in public and commercial buildings in San Francisco or California. This type of lighting equipment can be used for general lighting and local lighting, and can divide the space into different functional areas. They are very suitable for outdoor and indoor lighting.
We hope this article has helped you understand more about our LED wall pack light and the advantages of it.
Our product all passed the ETL test, which are all good ETL wall pack light. You can choose any sizes you want, we have small wall pack light and other sizes, suitable for every one of you. If you need to switch to LED wall pack light or need to fix a LED wall pack sensor please contact us.