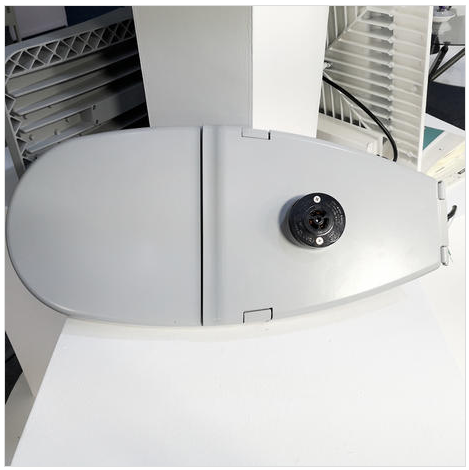 Old shoebox lights have the shape of a rectangular frame, and their shell looks like a shoe box, which is why people nickname them shoebox lights. These shoebox lights were and are still used outdoors to illuminate different areas, such as parking lots, streets (street lighting), building walls and entrances, sports fields and venues, educational community centers, universities, car dealerships, parks (Public and private)), roads, sidewalks, driveways, plazas, commercial malls, sidewalks, etc.
This passage is going to talk about the followings of shoebox lights:
Where does the name of the shoebox light come from??
The advantages of shoebox lights
Conclusion
(1) Where does the name of the shoebox light come from?
Lighting habits are nicknamed based on appearance. Such as corn bulbs, UFO high bay and shoebox lights. All are named after their appearance and have nothing to do with lighting.
The old shoebox light is in the form of a rectangular box with an integrated radiator to help correct heat dissipation from the light bulb in the middle. Therefore, the lampshade looks like a shoebox, hence the name "Shoebox Light". This kind of shell used for LED shoebox lights can be traced back decades. Although modern LED sports field lights and LED parking lot lights are slightly fashionable, they usually still have a rectangular shape.
(2) The advantages of shoebox lights?
Better lumen intensity
The modernization of light sources has greatly improved energy efficiency. Thanks to innovative technologies in the lighting field, products are now becoming efficient. Energy consumption has also dropped.
Let us take a moment to explain how LEDs have better lumen intensity than HID lamps. The fact is that all light sources will gradually disappear over time. What happens is that the light intensity decreases. At some point, although the light will not stop working, it becomes unusable. After installing and turning on the lighting equipment, its luminosity was highest at that time. This is called the initial lumen.
The term "lumens" or "absolute lumens" describes the luminous flux produced by light when light loss is considered. Traditional lamps (such as HID lamps) can measure the light intensity of the lamp. Optical loss is not included in the calculation. The delivered lumens are important because HID will not deliver the generated lumens.
But when it comes to LEDs, the situation is different. When testing LED lamps, they cause light loss. So, in terms of LED shoebox lights, when we talk about their light intensity, we actually mean the lumens delivered.
When comparing the light output of HID shoebox lights and LED shoebox lights, we need to consider many factors. These include lamp life, light loss factor and lumen maintenance. Compared with the luminous flux of HID lamps, LED lamps have better luminous intensity. Measuring the luminous flux of a light source helps us understand its efficiency. In this way, we can choose a higher number of lumens-always LED shoebox lights.
(3) Conclusion
In short, the shoebox light has a high color rendering index, the light efficiency can be as high as 160-180LM/W, and the light decay is low.
The aerodynamic design can quickly take away the heat. The radiator and the lamp bead maintain a lower temperature, the lamp bead has a longer service life and higher luminous efficiency.
It adopts high-efficiency power supply and is installed on the die-cast power supply cover to quickly conduct heat away, lower temperature and longer life.
If you have been using old lighting types such as HID, metal halide or high-pressure sodium lamps, now is the time to upgrade to energy-saving LED shoebox lights. LED shoebox lights are the latest LED area lights or LED street lights technology, which can save you a lot of electricity bills and improve the appearance of parking lots, sports fields, streets or other areas.
LED shoebox lights are a combination of classic shapes and are versatile and can easily upgrade existing lighting.
We hope this article has helped you understand more about LED shoebox lights. Beside shoebox light, we have other products like street light, garden light and highway light. Our products are all excellent products that have passed the ETL certification, which are all good ETL shoebox light and will definitely satisfy your need. If you are interested in any LED shoebox lights, please contact us.