The usage for led canopy light
Views:0 Author:Site Editor Publish Time: 2021-07-14 Origin:Site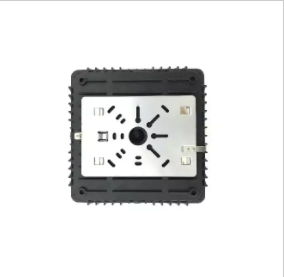 Canopy lights are usually installed outdoors, under overhanging. These fixtures illuminate the area below them. They can be equipped with clear lenses to focus light or frosted lenses to disperse light, reduce glare and illuminate a wider area. They are durable, usually weather resistant and tamper resistant.
This passage is going to talk about the followings of LED canopy lights:
LED canopy light for gas station
Why is the LED canopy light used for gas station?
(1) LED canopy light for gas station
Working at a gas station brings many safety issues. However, there is good news: the right LED ceiling lights can improve the safety of employees and customers, and can save a lot of costs.
One driving factor for replacing traditional lighting systems in gas stations is the frequent maintenance requirements for lighting. Gas stations usually encounter different environments and fire hazards. The LED is constructed with advanced solid-state technology, so it is very durable.
Most lights used in hazardous environments are completely sealed and have high resistance to severe weather conditions, shocks and vibrations. Moreover, because the LED has no glass components, if the bulb breaks, it will not cause serious injury. LED canopy lights are the best lighting fixtures for harsh working conditions because they have no moving parts and can withstand impact and corrosion better than all other lighting technologies.
Lighting equipment used in hazardous environments such as gas stations can be ignited without sparks, which has great advantages in flammable environments.
(2) Why is the LED canopy light used for gas station?
Why do gas stations need to use LED ceiling lights? Canopy lighting has been significantly improved and has transitioned from HID, pulse start and fluorescent lighting to more popular, more energy-efficient and cost-effective LED lighting. Ceiling lighting is a term used to describe outdoor lighting, usually suspended, embedded or surface-mounted on the cantilever, ceiling or soffit of a building. Lighting is usually used to provide illumination to areas frequently visited by pedestrians and vehicles. This type of lamp is used in a variety of applications including hotel canopies, parking lot canopies, gas stations, etc.
Petroleum is a highly flammable hydrocarbon and is also carcinogenic. When dealing with hazardous compounds such as hydrocarbons, one of the main concerns is that electrical equipment and machinery may catch fire. Lighting equipment placed close to oil storage tanks must have the necessary safety features, because if sparks are generated during operation, they may become an explosion source. Most commercial lighting equipment (such as ceiling lights) use high-intensity discharge lamps, such as metal halide, high-pressure sodium, and mercury vapor lamps (if the building is really old). Some industrial and commercial applications use fluorescent lamps. However, traditional ceiling lights have some shortcomings that make their efficiency very low. Traditional canopy luminaires may still be in use today. The LED versions of these luminaires are designed to directly replace their more fragile and energy-consuming similar luminaires, while eliminating the high maintenance and electrical requirements of these luminaires. The refurbished LED canopy light utilizes existing mounting hardware and is aligned with the existing bolt holes for easy installation. The lighting equipment upgrade can only complete one step at a time, and the lighting format and style of the entire factory will remain consistent. The LED canopy lamp can withstand the harsh conditions of the outdoor environment, has an IP rating, and reduces energy consumption and lighting maintenance costs.
Many gas station owners usually hesitate to switch their canopy lighting from traditional lighting to LED technology. Their main concern is that they may end up neglecting important areas. This misunderstanding is usually caused by the drastic reduction in power that is usually involved in LED conversion. The truth of the matter is that this is just a false belief. A gas station illuminated by LEDs looks much brighter than a gas station illuminated by traditional lights. They are not illuminated because they are clearly visible at night. LED provides consistent light color and brightness.
We hope this article has helped you understand more about LED canopy lights. Our product all passed the ETL test, which are all good ETL canopy light. You can choose any types you want, we have 45w/70w canopy lights and other sizes, suitable for every one of you. If you are interested in any LED canopy lights, please contact us.