The advantages of the shoebox light
Views:0 Author:Site Editor Publish Time: 2021-01-27 Origin:Site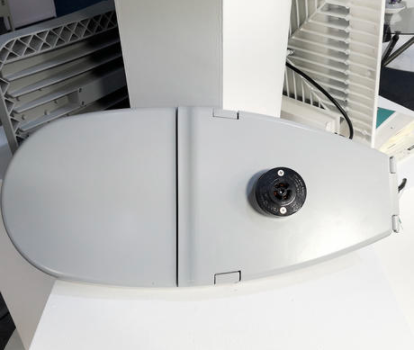 LED shoebox lights, also known as LED area lights, are the latest generation of LED lighting fixtures. With their superior performance, they can replace traditional single LED street lights, LED flood lights and other LED lighting products. At present, LED shoebox lights are widely used in parking lot lighting, road lighting, architectural lighting, stadium lighting, basketball court lighting, billboard lighting, etc. The LED shoebox lights on the market can be installed in a variety of ways, including light pole type, wall type, and ground type. The light pole type can be divided into round pole type and square pole type. When the pole type is used, it can be used as an LED street light; when the wall type or ground type is selected, it can be used as an LED floodlight.
This article will introduce some advantages of LED box shoe lights and why you choose them.
This passage is going to talk about the following advantages of shoebox light:
Energy saving
Easy to install
Provide a variety of light distribution patterns
(1) Energy saving
Shoebox lights are usually the size of shoes, ranging from one foot to 16 inches in length. These lights can be found in stadiums, county fairs and large parking lots. Although small in size, these LED lights can save up to 80% of energy. After installation, the shoebox light can be easily adjusted to control the direction of light and the shape of the covered area. Unlike many other LED lights, LED shoebox lights can last for nearly 150,000 hours, and consume less power than traditional lighting methods. In recent decades, LEDs have attracted the attention of municipal governments, and they have been adopted due to cost efficiency and durability. After installation, the fact that LEDs require little maintenance (if any) makes them attractive to government departments and enterprises everywhere.
(2) Easy to install
Direct mounting allows you to connect the shoebox light directly to an existing pole. This means that direct installation is the easiest way to switch existing HPS or metal halide lamps to LEDs. Installation will involve wiring the lighting and then bolting the shoebox to the pole. This simplicity is the main advantage of direct installation, but it is important to know that they are also usually short and are designed to be installed in a specific orientation. This means that they cannot provide the flexibility of some other mounts.
Or you can choose different mounting brackets to achieve the angles of each area you want to illuminate. It is very convenient to install the shoebox light, and there are many lighting angles and light distribution patterns that can be achieved.
(3) Provide a variety of light distribution patterns
A successful outdoor lighting program is more important than choosing lamps that are bright enough or only within budget. You must fully evaluate your space and determine its unique needs.
Eliminating dark spots in the area and providing uniform lighting depends on the right plan and a clear understanding of the type of surface you want to illuminate and how the light is distributed throughout the area. When determining the luminaires required by the application, one needs to consider the light distribution pattern they will create. The distribution of LED box shoe lights or other types of light distribution can ensure that you provide the best lighting for the work area. He has many types of light distribution schemes for you to choose from. Different light distribution types are suitable for different streets or areas.
We hope this article has helped you understand more about the advantages of shoebox lights. Beside shoebox light, we have other products like street light, garden light and highway light. Our products are all excellent products that have passed the ETL certification, which are all good ETL shoebox light and will definitely satisfy your need. If you are interested in any LED shoebox lights, please contact us.