How to choose the garden light
Views:0 Author:Site Editor Publish Time: 2021-02-11 Origin:Site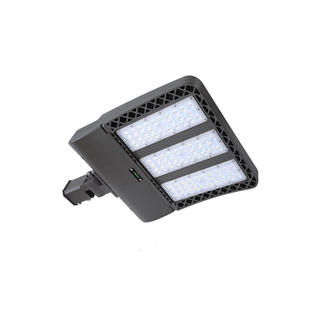 The garden light is a key part of the courtyard. It not only has the practical function of lighting, but also has the effect of decorating the courtyard. There are many types of garden lights, how to choose? The key types of garden lights include wall lights, lawn lights, landscape lights, tree lights, etc. When choosing lighting fixtures, in addition to the night lighting needs, the landscape design should also be considered, as well as the environmental protection, energy saving, and environmental protection problems. These garden lights can not only play the role of lighting, but also make the courtyard look more beautiful at night, and enhance the ornamental nature of the courtyard. Choosing a good garden lamp makes the entire garden decorated in warm colors to make every little moment of daily life more and more happy.

This passage is going to talk about some tips of choosing garden light:
Make a lighting plan

Consider using different garden lights to create different lighting effects

Pay attention to the danger of garden lighting
(1) Make a lighting plan
Lighting can make or break your garden, so take the time to accurately plan the type of lighting you want and where. Draw a rough plan of your garden and mark out all the key features. Identify the features you want to enhance-ponds, trees, steps-and any features you want to keep in the dark, such as an old shed. The best garden lighting techniques combine fixed lighting with easy-to-move lighting to adapt to seasonal changes, plant growth and changes in garden downlights.
(2) Consider using different garden lights to create different lighting effects
Spotlights can be used to highlight the main functions in the garden. Outdoor lighting should be fluid, and different types of lighting will produce different effects throughout the garden: downlights are suitable for illuminating the doorway, or projecting light onto the terrace or terrace. Smaller downlights can pick out specific plants or features, while the smallest downlights attached to the bottom of low-level hardscapes (such as benches and windows) can define a subtle, charming light. Upward lighting illuminate statues, mature trees or other large objects from below to create a dramatic effect. Cross lighting makes the function the central part of your garden. Create the effect by placing the spotlight on the opposite side of the feature.
Spotlights and garden ceiling lights are another way to make objects truly stand out. Place a directional spotlight or spotlight at a certain distance from the functional part to achieve this effect.
Washing creates a soft glowing effect on the entire wall or hedge by placing lights on its bottom.
By tilting the spotlight, the shadow can cast interesting features onto the wall or fence.
Grazing draws attention to attractive stone work by placing spotlights next to the wall.
Mirroring involves illuminating an element on the other side of a body of water to reflect its image in dark water.
Make sure that there is not too much glare when using outdoor lights. For example, you don't want the lights at the bottom of the garden to point directly at the terrace or decorative panels, dazzling the people sitting there. Likewise, you don't want the sunken light to point directly upwards.
Downlights can be used to illuminate doorways and terraces.
(3) Pay attention to the danger of garden lighting
The first task of outdoor lighting must be to ensure the safety of your garden. Always ensure that all potential trip hazards are adequately illuminated, including level changes, such as garden steps and low walls. Recessed lights usually work well in these areas, providing low-level lighting to reduce risk without causing interference.
We hope this article has helped you understand more about how to choose garden lights. Beside garden light, we have other products like shoebox light, street light and highway light. Our products are all excellent products that have passed the ETL certification, which are all good ETL shoebox light and will definitely satisfy your need. If you are interested in any our garden lights, please contact us.