How long will the outdoor light last?
Views:0 Author:Site Editor Publish Time: 2021-02-04 Origin:Site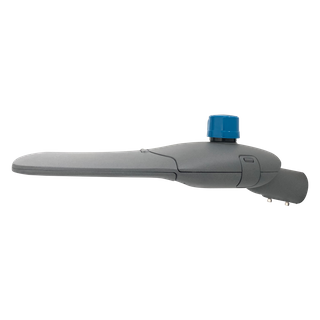 Almost all online lighting articles today point out that LED floodlights can last a long time. But how long can they work? As a practical shopper, you want to know what to expect for new purchases and whether the new technology is hyped up as expected to make you a savvy consumer. Therefore, let us discuss LED floodlights in more depth and understand what factors affect the life of these energy-saving bulbs.
This passage is going to talk about the followings:
What is the lifespan of LED lights

The LED bulb with the longest lifespan

Features affect LED lights
(1) What is the lifespan of LED lights?
According to the US Department of Energy, high-quality LED lights should last 30,000 to 50,000 hours, and some can even last longer. Why some bulbs can burn for 50,000 hours while others cannot burn depends on several factors, including the type of lamp and the operating temperature.
For many reasons, LED lights are ideal in landscape design. LED bulbs have low power, but they produce huge light output. The size of the lamp is also important to a certain extent, because when the size of the lamp is slightly larger, it can more effectively dissipate the heat of the LED. The more heat dissipated, the longer the life of the drive. And because they are not as hot as traditional light bulbs, there is less danger of using LEDs near plants and trees.
In addition, LED floodlights do not emit ultraviolet light, so they will not attract insects. If the landscape lighting system is properly designed and the proper voltage is maintained on each lamp, the system will run for a long time.
One of the other main advantages of LED floodlights is that they are more energy efficient than standard lighting systems. You will eventually save hundreds or even thousands of dollars in utility bills.
(2) The LED bulb with the longest lifespan
The first batch of white LED lights were put on the market in the mid-1990s, and great improvements have been made since then to increase the efficiency and service life of the original design. Although the average life span is 30,000 to 50,000 hours, you can find bulbs that have twice the life span, up to 100,000 hours. This incredible technology continues to improve to provide homeowners with affordable, energy-efficient and long-lasting lighting.
(3) Features affect LED lights
operating temperature: When used outdoors, LED floodlights are not affected by low temperatures. However, they are affected by heat. A heat sink is placed on the bottom of the LED bulb to take the heat away, but if you have a closed enclosure, the heat has nowhere to go, only return to the bulb. If you plan to use enclosed lamps, please search for LED bulbs designed for this type of enclosure.
The service life of LED bulbs is longer than that of quartz halogen bulbs. The average lifespan of LEDs is 50,000 hours, while the lifespan of quartz halogen bulbs is 2,000-3,000 hours. Outdoor LED lighting provides clear, clear and bright light. Because of their long-life expectancy, you can enjoy this lamp without replacement costs, and the service life is much longer than traditional light sources.
You want your landscaping environment to be beautiful. There are multiple options for outdoor lighting viewpoints, which can improve energy efficiency and extend service life. Whether you need to add a single porch light or design a complete landscape for your yard, create the garden of your dreams, and use long-lasting lighting to illuminate your beautifying environment, outdoor led lights are a good choice.
We hope this article has helped you understand more about outdoor light and the lifespan of outdoor light. If you need any LED outdoor lights, highbay light please contact us, we shall give you the best services.